The smallest litter of 2-3weeks of age was tossed on a hot graveyard concrete on a summer day.
It was uncertain for how many days they had been there, but the moment they heard us coming near to them, they started crying and crying.😢😭
So small and defenseless, it was such a heartache seeing them there on a scorching day with spilled water out of the plates.
They were hungry and thirsty.
Exhausted as they only could find a shade beneath the containers.
Covered in fleas.
Bloody from flea bites.
See their story here:
https://www.misisrescue.com/post/sponsporship-needed
💫But these babies proved to be extremely tough and now they are finally ready to embark into a new chapter of their lives- a chapter in which they have a family!
Everyone.
Meet the only girl in the litter-Harley, named after Harley Quinn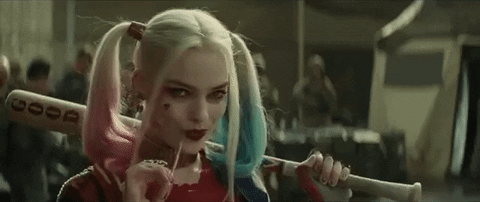 Things you should know about Harley
around 7 months old

Mixed breed

12-13kg, should be between 13-15kg as a fully grown girl
She lives in a foster home with her siblings and other dogs, from whom some are resident and others are also being fostered

Sleeps in a dog's house, spends time in a pen while her caregiver is working. But once he comes home, the fun begins- pupps are released in the garden where they meet nearly 10 dogs, much bigger & older than they are

Harley is super confident and loves every dog she meets, she jumps at them and demands attention

not house trained, neither she is toilet trained so perhaps it will take her some time to learn toileting with patience and guidance of her new family

Adorable and very sweet natured puppy who greets newcomers with her wagging tail and kisses. She loves everyone and so far hasn't been phased at all by unfamiliar people or dogs. When having a visitor, she jumps in for cuddles and licks :D
Has never met a child before so a nice introduction is needed, although with her funny & sweet character they should make beat friends straight away

Loves running through the garden, restlessly exploring and playing with her siblings and other playful doggies regardless of their size

not cat tested, although we strongly believe she'd get used to it in time and some small perseverance as she's still a puppy and would find a cat quite interesting in the beginning

Not used on walking on a lead so a small practice is needed

healthy, fully vaccinated

Spaying is mandatory once she is old enough
How do you adopt Harley?
Adoption requires a pre-adoption questionnaire, home check and an adoption contract.
You will need to pay for Harley's transportation, and pay for the paperwork to get her to you.
The costs are typically €550 in total depending on where you are located.
We used to be able to charge a little less but unfortunately, due to brexit, the costs of passports, documentation and travel have been increased by our suppliers.
For more information please contact our facebook page or email misisrescue@gmail.com
To apply for Harley please fill in our adoption questionnaire.